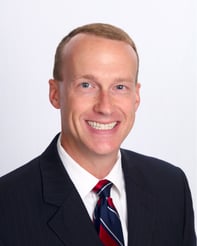 In each edition of Cycle Up, we sit down with one of the leading voices in the company. In this issue, we're talking with Randy Tempest, SVP of Sales and Relationship Management, to talk about strategies for mitigating revenue cycle challenges.
Randy likes to be active and spend time with his wife of 28 years, Laurie, as well as their two sons and daughter-in-law. He loves all kinds of sports and is training for another run this fall in the Great Smoky Mountains National Park. He is passionate about serving in the mission field.
Since 2009, Randy has worked with Hope 2 in their work in Liberia, Uganda, and all over Africa and the world to teach, train and invest in people and help provide hope. He is planning a mission trip late this year or mid-2023.
Q: Please share a bit about your history and how you became part of the Meduit team.
A: I've always served the healthcare revenue cycle market via sales and account management. I came to Meduit when RMP joined the company in 2017. While at RMP, I led the sales team as the Chief Sales Officer. Before that, I worked for 16 years at Ontario Systems, now Finvi, where I sold to large and complex healthcare facilities across the country providing software solutions.
Q: In your interactions with hospital, health system and physician group leaders, what are they telling you regarding their biggest revenue cycle challenges today after over two years of dealing with COVID-19?
A: The biggest need I am hearing from healthcare organizations today is having enough of the right people to serve patients and work accounts receivable. Declining reimbursements from insurance companies along with higher patient deductibles and self-pay continue to impact healthcare facilities. While hospitals, health systems and physician groups need more people to follow up with the insurance side and the people side of the equation, it's not just about collecting money. It's critical to also provide excellence in the patient experience. Because healthcare facilities just don't have enough of the right people to cover these tasks, we get asked to help all of the time with additional resources and technology to recover revenues and drive a better patient experience.
Q: What strategies would you recommend to healthcare leaders to recover financially and build a sustainable revenue cycle?
A: I recommend that each healthcare organization look at its revenue cycle from front to back and identify any gaps that exist. Once you've identified the weak spots, then decide if you have the resources to solve those issues internally or need to look for the right partner/vendor to help. Because of staffing shortages, the Great Resignation, inflation and the challenging financial times we are in, having the right partner is more valuable than ever.
From the patient standpoint, the healthcare bill is one of the last bills to get paid. Our voice analytics technology has shown that 80% of people who don't pay their medical bill are confused and need help understanding it. Overcoming patient confusion is essential, and the right partner can help with strategies to help patients understand why they need and should want to pay their healthcare bill. Find a great partner/vendor that offers a balance of digital technologies that advance collections paired with compassionate people who can reach out to patients.
Q: What do you see emerging as the "new normal" in revenue cycle operations from the provider's point of view?
A: During the first two years of COVID-19, we had stimulus checks going out to help people financially. Today, we have no stimulus but do have inflation, and providers have difficulty in retaining qualified staff. At least for right now, that is our "new normal" and points to the need to have a handful of trusted partner/vendors. While those partner/vendors do not need to be in the starting lineup for all services, having them on the bench means you can put them in the game whenever you need them.
Q: What are Meduit's top RCM solutions that can help providers deal with current revenue cycle challenges as we enter that last part of 2022 and look to 2023?
A: Meduit's core solutions such as Extended Business Office (EBO) and our hybrid approach to self-pay and insurance are more important than ever. Insurance companies have always made it hard to collect, and they will continue this, as we all know. Providers need more help to process insurance claims with commercial payers, Medicare and Medicaid. Meduit has the core solutions with both people and technology to help.
Meduit has additional solutions that can help such as Medicare Bad Debt, AI and patient financing. We infuse AI both internally and externally to process accounts of all types faster.
There is no one silver bullet for providers that are struggling. Providers need comprehensive solutions that combine technology with compassionate, skilled people to maximize the revenue cycle. That's what Meduit delivers.