Innovations often evolve slowly, but global upheavals caused by events like COVID-19 can accelerate big changes. That is the case with artificial intelligence (AI) and the hospital revenue cycle.
The pandemic has set the table for AI to transform the revenue cycle. Hospital and health system CEOs are asking for AI solutions and the benefits they bring to the RCM process, which include reducing human touches, increasing efficiencies and lowering costs.
It's really important for hospital executives to keep in mind that AI is not an IT plugin or app. Every health system has a different version of services, technology, payer mix and contracts. These differences lead to the need for focused, custom-built AI solutions and not off-the-shelf products or solutions.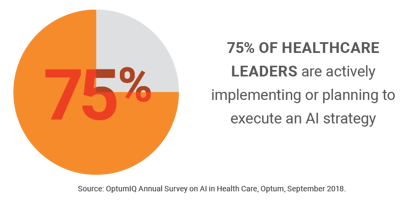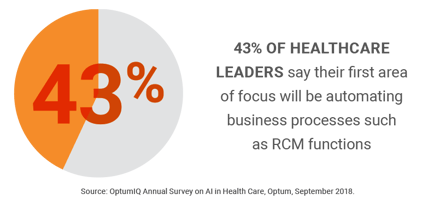 In addition, by definition AI learns over time like a child growing to adulthood, but at a staggeringly faster pace and the learning never stops. There's a constant cycle of improvement beyond what humans can do on their own and, again, at an exponentially faster pace.
For example, AI and automation systems can include the following, among other many advantages:
Autonomous Clinical Coding

Leverages AI and natural language understanding to eliminate manual processes and increase accuracy

Voice Analytics

Evaluates

collections calls to patients to drive better patient experiences

Automated Pre-authorization

Automatically submits an authorization, including required clinical information, when triggered by a new order or schedule entry

Automated Claims Follow-up

Goes beyond a simple claim status and determines and executes the next action needed in order to get that claim resolved

Predictive Payment Capabilities

Predicts a patient's propensity to pay
Helps providers reduce claim denials
Generates a presumptive score to identify patients most likely to qualify for charity programs
Automating eligibility and benefits verification could save providers $6.52 per transaction, or just over $4 billion per year.
Source: CAQH, 2018 CAQH Index, 2019