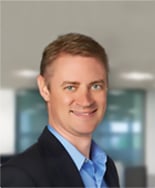 Staffing issues continue to challenge hospitals, health systems and physician groups.
Revenue cycle staffing shortages often mean accounts go untouched for too long. Over time, those accounts will become less collectible and eventually will be written off to bad debt.
Cost cutting without an effective strategy is not the answer. Internal staff are already facing burnout. Leveraging outsourcing to the right partner can ensure an organization's financial health while freeing internal staff to focus on more complex revenue cycle management (RCM) needs.

It may seem logical to outsource to vendors charging the lowest fees for resolving aged accounts. Beware of seeking the lowest bid and "too good to be true" collection fees. As rates go down, there is a point where the vendor will have to find ways to reduce their costs in order to remain profitable. Cause and effect will result in lower recoveries and negatively impact quality customer service.

Instead, focus on "netback," because netback reflects the true dollars secured for the healthcare organization. Netback ensures that the hospital will gain the most cash from accounts and a higher percentage of resolved accounts, achieving the highest ROI.

Be sure to identify an outsourcing partner that can show a higher netback in order to hit the sweet spot that delivers the highest ROI, while still providing great service to both patients and the healthcare facility.

In this issue of Cycle Up, you can also read about:
Strategies for recovering revenue from Medicare Bad Debt
How a large physician group in Arizona thrived during COVID-19
The right mix of self-service and full-service patient engagement tools to drive revenue
An in-depth review of AI and its promise to deliver for the revenue cycle
How Meduit's human resources is helping our clients support their RCM staffing needs
I hope you find this issue of Cycle Up informative and useful. The Meduit team looks forward to serving your RCM needs with our complete slate of offerings designed to ensure your organization's financial health.