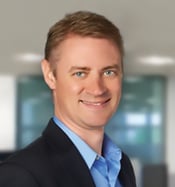 COVID-19 continues to create massive challenges for healthcare, but with those challenges come opportunities to elevate the way we work. Going into 2022, digital tools – especially those that incorporate artificial intelligence (AI) and robotic process automation (RPA) – will be a key component in driving hospital, health system and physician practice transformation. From how patient care is delivered across the continuum to revenue cycle solutions, digital technologies offer the speed, efficiency, scalability and accuracy to achieve financial health, resilience and patient care goals.
An estimated 40 million Americans lost work during COVID-19.1 People moved, started new jobs and switched insurance coverage, disrupting relationships between patients and their healthcare providers. Approximately 41% of patients delayed or avoided medical care, disrupting the revenue cycle in the process.2

Hospitals and health systems are challenged to recover and build revenue streams. We see regular reports of hospitals closing due to pandemic-related stresses and dollars lost. To help combat financial losses, Health and Human Services (HHS) has begun distribution of $25.5 billion in COVID-19 provider relief funding. These funds (Phase 4 Provider Relief Funds) target smaller providers who tend to operate on thin margins and often serve vulnerable or isolated communities, and recipients must demonstrate revenue losses and expenses associated with COVID-19 between July 1, 2020 and March 31, 2021.

Though we all hoped that the pandemic would have subsided by now, dangerous variants have hampered our ability to return to some sort of new normal. For the past year, Meduit has been pounding the drum of AI and RPA solutions to save the healthcare revenue cycle and support financial health and recovery. We are, in fact, at the dawn of a new digital age in healthcare, including when it comes to the revenue cycle. Leading-edge digital solutions that leverage AI and RPA are transforming the revenue cycle by combining cost-cutting efficiencies with tools that accelerate revenues.
A digitally driven AI/RPA strategy for the healthcare revenue cycle remains the most effective action to rebuild financial health and prepare for future challenges.
There's no returning to pre-pandemic "normal." That ship has sailed, and a new world is emerging. Just like any historical disruption, COVID-19 has changed the way we work, live and even how we socialize. Meduit is committed to providing revolutionary technologies that help our hospitals, health systems and physician groups achieve financial stability so they can focus on delivering excellence in patient care.

The future is here, and it is being powered by advanced digital technologies that learn, work and perform at superhuman levels. You'll see that theme throughout this edition of Cycle Up, our national award-winning digital magazine. I hope you find it helpful!

1https://news.yahoo.com/millions-americans-lost-jobs-pandemic-102250355.html
2https://www.cdc.gov/mmwr/volumes/69/wr/mm6936a4.htm