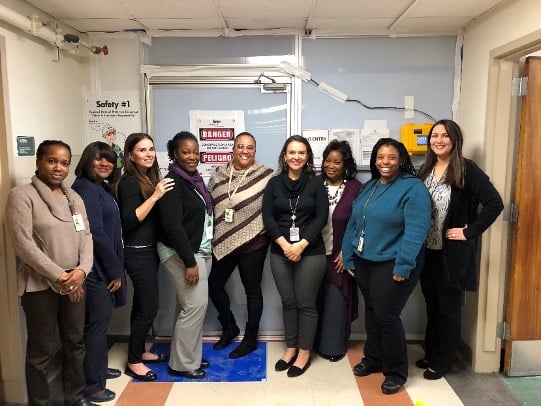 Meduit's Grady Health System Team Lends a Hand
The Meduit team works hard every day to create great partnerships and service experiences for our customers that exceed expectations. Meduit's MedQualify team in Atlanta is a great example of going all in with customer service and support.
Recently, the Grady Health System in Atlanta was forced to work under extremely challenging conditions when a main water pipe inside the walls between the 6th and 7th floors burst. The 6th floor ceiling collapsed and water rapidly traveled down the halls and into elevator shafts, shorting out electrical units to multiple floors. Without electricity to several floors, the center was forced to shut down multiple floors and set up temporary medical units on the grounds around the building to house and serve patients.
In the midst of this crisis, Meduit's MedQualify team serving Grady Health System continued to push forward and screen patients wherever they were located in and around the hospital. Some patients have been transferred to other Atlanta hospitals or safely discharged to home, and repairs are currently underway at Grady.
Thank you to our team members for your dedication to helping our customers and their patients under very difficult circumstances. This type of commitment and passion to serve is what makes Meduit stand head and shoulders above other revenue cycle solution providers.