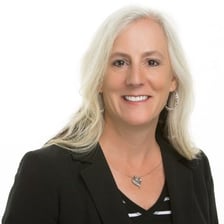 Meduit's Sartell, MN office is home to more than 240 employees. Formerly ProSource Billing, Inc. (a subsidiary of Alltran), the Sartell organization was acquired by Meduit in October 2019.
In April 2020, Roberta Schultz, who was Co-Founder and Director of ProSource Billing, Inc. was promoted to Vice President of Operations for the Sartell group as well as Meduit's Gaithersburg, MD EBO service line.
Roberta has worked in the Sartell office since its beginnings and has over 30 years of expertise in the healthcare revenue cycle industry. She has worked across the industry with hospitals, clinics and physician practices to meet their healthcare billing needs. She earned her Bachelor of Science in Finance from St. Cloud State University in St. Cloud, MN.
Roberta describes the Sartell team as a hard-working group of highly dedicated professionals who are committed to serving healthcare partners to help them achieve their financial goals.