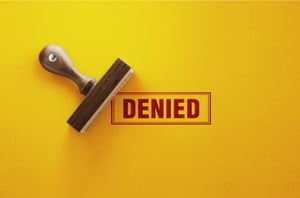 One of the top issues that hospitals face is handling outstanding insurance claim denials. Hospital leaders have reported to Meduit RCM experts that payors often do not even provide a valid basis for claim denials. They simply deny the claims. Though providers are well aware of this problem, many simply do not have the staff to follow-up on claim denials themselves.
Here are some ways to get ahead of the denials issue that every healthcare provider faces:
A healthcare organization should be working every account every 30 days like clockwork
Your systems, processes and people need to be laser-focused and consistently reaching out to resolve denied claims because it's been Meduit's experience that in the RCM sector, tenacity tends to yield greater results
If you are planning system platform conversions, you need to ensure that your denials program doesn't collapse under the weight of that change, so be sure that you have a painstakingly detailed project plan to navigate legacy A/R work downs
Consider use of AI, robotics and web bots, which are expected to pay huge dividends in the future regarding resolving insurance claim denials
If you don't have the bandwidth or expertise to bring that level of required tenacity – or you'd just rather be focusing on other priorities - then you should outsource to a qualified partner. Meduit helps recover revenue lost to denied claims and work those accounts faster and more efficiently than most healthcare providers can do on their own. And the recovery rate for denied claims usually more than pays for itself in the additional revenue that Meduit can recover.
To learn more about how Meduit's Insurance Services can help, call (877) 615-6260 to speak to a Meduit RCM solutions expert.