Charlotte, NC – Meduit, a national leader in healthcare revenue cycle solutions, announced today that Roberta Schultz has been promoted to Vice President of Operations. She leads the company's Sartell, MN office of more than 240 employees as well as Meduit's Gaithersburg EBO service line. Formerly ProSource Billing, Inc. (a subsidiary of Alltran), the Sartell organization was acquired by Meduit in October 2019.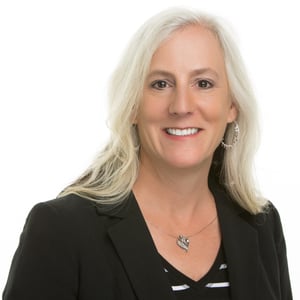 Ms. Schultz brings over 30 years of expertise in the healthcare revenue cycle industry to her role at Meduit. Ms. Schultz was Co-Founder and Director of ProSource Billing, Inc. where she developed all operational policies and procedures for the growth oriented national billing company. She has worked across the healthcare industry with hospitals, clinics and physician practices to meet their healthcare billing needs. She holds her Bachelor of Science in Finance from St. Cloud State University in St. Cloud, MN.
"I am so pleased to have a revenue cycle executive of Roberta's caliber leading our Sartell team," said Jeff Nieman, Chief Executive Officer of Meduit. "Her proven history of healthcare RCM and team management are a great asset to Meduit and will help fuel our strategic growth initiatives so we can continue to meet the evolving needs of our customers across the country."
As one of the largest revenue cycle solutions companies in the nation, Meduit makes vital contributions to the financial, operational and clinical health of hospitals and large physician practices by delivering expert, efficient and innovative RCM solutions. Through its efforts, Meduit ensures that clients have the resources they need to provide excellence in healthcare.
"Having worked in the Sartell office since the beginning, I know that this group is dedicated to serving our healthcare partners to help them achieve their financial goals," said Ms. Schultz. "I am honored to lead this office, and as part of the larger Meduit organization, I look forward to taking our services to the next level of excellence."
About Meduit
Meduit is one of the nation's leading revenue cycle solutions companies with decades of experience in the RCM arena, serving more than 650 hospitals and physician practices in 46 states. Meduit combines a state-of-the-art accounts receivable management model with advanced technologies and an experienced people-focused team that takes a compassionate and supportive approach to working with patients. Meduit significantly improves financial, operational, and clinical performance, ensuring that healthcare organizations can dedicate their resources to providing more quality healthcare services to more patients. For more information, please visit www.meduitrcm.com.
Contact:
Chris Cooney
407-921-6932
chris@wilmarkgroup.com
###