Charlotte, NC – Meduit, one of the country's top ten healthcare revenue cycle management (RCM) solutions companies, announced today the addition of three executives to its leadership team. The move signals Meduit's commitment to delivering expert RCM solutions to an expanding client base of hospitals, health systems and large physician groups.
"We are delighted to welcome these three accomplished revenue cycle professionals to our team," said Jeff Nieman, Meduit CEO. "Their contributions will fuel Meduit's capabilities and our RCM growth strategies as we continue to expand our solutions to meet the evolving needs of healthcare providers."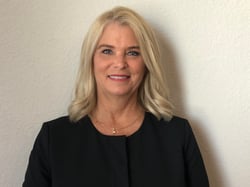 Christine Adams joins the company as Vice President, Client Engagement on July 1, 2020. She brings over 20 years of leadership experience in revenue cycle operations, consulting and system implementation. Prior to Meduit, Ms. Adams was Vice President of Operations for Navigant Cymetrix where she led a national team of patient access leaders for a six-hospital system and partnered with two leading vendors to standardize KPIs, implement best practices and streamline processes on one front-end platform for scheduling, financial clearance, registration and third-party eligibility screening.
Adams has also served Navigant as Interim VP Revenue Cycle, Director of Project Management and Interim Director of Patient Access where she was responsible for revenue cycle redesign, cash acceleration, AR reduction, patient access process redesign, implementation of policies and procedures and centralization of scheduling in hospital settings.
"Meduit is known for its client-focused approach to revenue cycle solutions," said Adams. "I am honored to join the Client Engagement team and deliver excellence in revenue cycle solutions that transform accounts receivable through Meduit's innovative strategies."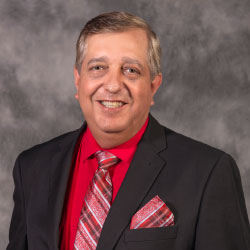 Doug Bilbrey joined Meduit as Regional VP of Sales on June 16, 2020. Mr. Bilbrey brings 30+ years of experience in healthcare information technology and healthcare services to his role at Meduit. He has worked with hospitals and health systems across the country, including HCA, Community Health Systems, AdventHealth, Dignity Health, Kindred Healthcare, Sisters of Mercy, SSM, LifePoint Health, Adventist Health, Providence and numerous integrated delivery networks and stand-alone systems. In addition, Mr. Bilbrey served as President of The Cooperative Exchange and has participated in several industry committees, including CMS, WEDI, X.12, HFMA, Medical Banking Institute and HBMA. His speaking experience includes several state HFMA and AHAM conferences, HBMA, MGMA, HIMSS, the HFMA Map Event, HFMA ANI and various technology-related organizations, including the Mobile Technology Council and The University of South Alabama.
"Meduit is the team to be with in healthcare revenue cycle solutions," said Mr. Bilbrey. "I am excited to be part of this expert team of professionals who are dedicated to ensuring that our clients achieve the financial health necessary to support their patient care."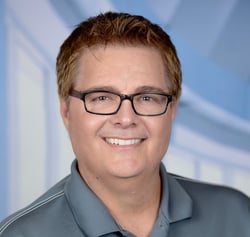 David McNulty joined Meduit as Regional VP of Sales on June 1, 2020. Mr. McNulty has 30+ years of sales, marketing and account management experience in the healthcare space with a special expertise in outsourcing and revenue cycle solutions. He most recently worked in sales, marketing and client management for Capio, EOS Healthcare, Integrated Health Management Services and OSI Healthcare Services. He is an active member of HFMA and a past board member of the San Diego HFMA Chapter. He is the recipient of HFMA's Follmer Bronze, Reeves Silver, Muncie Gold Merit and Founders awards.
"It is exciting to become part of this growing company," said McNulty. "I am looking forward to working closely with the sales team to deliver critical RCM solutions to providers in the western region."
About Meduit
Meduit is one of the nation's leading revenue cycle solutions companies with decades of experience in the RCM arena, serving more than 850 hospitals and physician practices in 46 states. Meduit combines a state-of-the-art accounts receivable management model with advanced technologies and an experienced people-focused team that takes a compassionate and supportive approach to working with patients. Meduit significantly improves financial, operational and clinical performance, ensuring that healthcare organizations can dedicate their resources to providing more quality healthcare services to more patients. For more information, please visit www.meduitrcm.com.

Contact:

Chris Cooney
407-921-6932
chris@wilmarkgroup.com


###