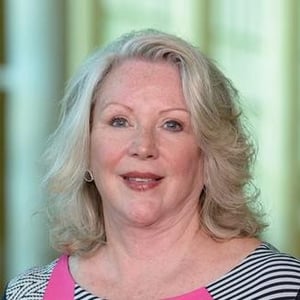 Charlotte, NC – Meduit, a national leader in healthcare revenue cycle management (RCM), announced today that Janice Ridling has joined the Meduit team as Revenue Cycle Sales and Operations Executive Advisor. Her addition to the team will support accelerating the company's expansion strategy to improve cash flow for more hospitals, health systems and physician practices throughout the country.
Ms. Ridling is an experienced healthcare executive with expertise in healthcare consulting, Medicaid, HIM operations, and hospital and physician relations. She was most recently Vice President of Revenue Management for Baptist Health Birmingham where she served from November 2004 until joining Meduit, and prior to that she was Vice President of the Western Division for Tenet Healthcare. Ms. Ridling holds her Master of Public Administration in Accounting and Finance from the University of Alabama at Birmingham and her Bachelor's degree in Health/Health Care Administration/Management from Florida Atlantic University.
"Janice is a distinguished and highly regarded industry pioneer and five-time Map App Award Winner, so we are particularly excited that she is joining the Meduit team," said Jeff Nieman, Meduit CEO. "She will bring a unique and powerful voice to Meduit's innovative suite of healthcare-focused revenue cycle solutions, help us reach even more provider organizations and further strengthen our position as a national RCM leader."
In an ever-changing healthcare environment, providers are faced with the reality of lower reimbursements, patient outcomes tied to reimbursements, a shift in focus from inpatient to outpatient, larger patient volume and shrinking margins. Meduit is built to solve for all of those market forces, serving as an extension of the client's operating platform and expanding capabilities in real time with exceptional customer service.
"Meduit's ongoing mission is to improve the financial stability and performance of healthcare providers across the country every day so that they can focus on providing more quality healthcare to more patients," explained Chad Polk, President and Chief Sales Officer. "Janice Ridling has the background and reputation in the healthcare industry to help us continually achieve our mission and expand our national footprint."
Ms. Ridling added, "Meduit is known for unrivaled expertise, innovation and achieving financial results for hospitals and physician practices, so I am honored and excited to join this great organization. I look forward to working with the Meduit team to reach more hospitals, health systems and physician practices, solve their RCM challenges and improve their financial performance so they can focus on delivering excellence in healthcare to their patients."
About Meduit
Meduit is one of the nation's leading revenue cycle management companies with decades of experience in the RCM solutions arena, serving more than 500 hospital and physician practices in 46 states. Meduit combines a state-of-the-art accounts receivable management model with advanced technologies and an experienced people-focused team that takes a compassionate and supportive approach to working with patients. Meduit significantly improves financial, operational, and clinical performance, ensuring that healthcare organizations can dedicate their resources to providing more quality healthcare services to more patients. For more information, please visit www.meduitrcm.com.